The Yasenka factory of medicines, food supplements and cosmetics was opened in Vukovar on the 29th. December 2014 years. On 6000 square meters there are three state-of-the-art departments: Department for production of semi-solid preparations – creams, ointments and gels, Department for production of non-sterile liquid preparations – syrups and liquid food supplements, and Department for production of solid preparations – tablets and capsules. Our top experts in the analytical laboratory for product quality monitoring continuously control all Yasenka's preparations to guarantee their exceptional quality. Try them and be delighted!
Yasenka's signature can only be worn by premium products. We ensure the recognizable quality of our products by implementing and constantly improving the highest quality standards, the most modern technology and top human resources. We don't just want to follow standards, we want to create them because that's the only way we can ensure that we become a reliable and desirable partner for our consumers – and a new member of their families.
Health is a key prerequisite for quality of life, and quality of life is a prerequisite for a sense of self-confidence, personal fulfillment and – happiness. Health care is therefore far more than a job for us; health care is our mission, which we approach with a lot of love and even more responsibility, because it is also a concern for the happiness of our consumers and their families. As a true family business, bringing happiness to families through health is a great honor for us, a noble challenge – and our happiness.
Innovation and technology
We continuously and systematically monitor market trends, projects and the behavior of end customers in order to obtain up-to-date information that is necessary for understanding and adapting to today's market. We are aware of the importance of research due to the complexity of the market and the constant changes that take place in it. That is why investing in research is at the very top of our priorities.
Research is an organizational unit whose main task is the development of new and improvement of existing products or services, finding new use value of old products or services and improving and developing existing production and technological business processes. Every good idea, project and business starts with the end customers, their needs or desires. It is up to us to recognize your needs and desires – and always offer you the best solution.
Quality control and supervision

By introducing the latest technologies, we increase quality and efficiency and thus meet all the requirements of the domestic and international market.
Continuous monitoring and implementation of technology development, new achievements and knowledge in science and technology ensure constant market competitiveness and step by step step closer to the very top among manufacturers in the pharmaceutical industry. By applying the latest technologies in the pharmaceutical industry, we strive to continuously improve the quality of services and strengthen quality control and continuously educate our employees. Yasenka currently employs 34 employees, 23 of whom have a university degree (among them one specialty Pharmaceutical Technologies and one specialty Testing and Control of Medicines) and are continuously further educated. The Yasenka factory strives to follow world trends in the application of production technologies that do not harm the environment and accordingly harmonizes its operations with laws and regulations. The ISO 9001: 2008 certificate is a confirmation of our business successes, but also an incentive for new achievements.

Production at Yasenka is divided into three departments, depending on the pharmaceutical form: semi-solid, non-sterile liquid and solid oral forms. Production begins in a modern space of the weighing room equipped with scales and a weighing chamber which ensures the protection of raw materials and production workers. The chamber, under which the weighing is performed, continuously directs the air towards the filter set, thus preventing cross-contamination of raw materials and protecting the operator during the weighing. All production areas where the product is in contact with air meet the requirements of GMP class D.
The liquid form production line enables safe and efficient production in a closed system.
Fully adapted to production areas , fits into the automated system of production, filling and secondary equipment of liquid non-sterile forms. The production of semi-solid forms is carried out on a vacuum mixer with a rotor stator homogenizer that ensures production in accordance with the requirements of Good Manufacturing Practice and production according to the latest trends in cosmetics.
The factory has a system for production and distribution of clean compressed air and a system for the production and distribution of purified water that has been validated and controlled.

Quality control includes a physico-chemical and microbiological laboratory in which analyzes of raw materials and packaging material, intermediate products, finished products, compressed air, purified water and production conditions are performed. Laboratories are equipped with state-of-the-art qualified laboratory equipment and instruments, which ensures reliable analytical results. The tests are performed in accordance with the specifications and analytical methods in accordance with the requirements of the European Pharmacopoeia and regulatory requirements. The key processes of the laboratory Quality control include, above all, sampling of medicinal substances and preparations, development of analytical methods, implementation of analytical tests, transfer of analytical methods, issuance of certificates of analysis and monitoring the stability of preparations. The main task is to obtain accurate and precise results of the analysis that can later be used to monitor long-term results and possible changes.
The Quality Assurance Department, like all employees of Yasenka d.o.o., is responsible for defining, implementing, monitoring and improving an effective quality management system to ensure the supply of high quality products to the market. The quality system in Yasenka d.o.o. defines Quality Assurance through a series of written standard procedures according to the field of application.
Confirmation that the quality system has been successfully implemented is obtaining a Certificate of Good Manufacturing Practice in accordance with the EU GMP and Directive 2003/94 / EC, ISO 22000: 2005 certificate for the production of food supplements and ISO 9001: 2015 certificate.

Yasenka offers top-level technology for the production of medicines, food supplements and cosmetics. By applying the latest technologies in the pharmaceutical industry, we ensure continuous improvement of service quality and strengthening quality control, and we continuously educate our employees so that the final product or service is flawless. With socially responsible business and ecological attitude towards the environment, we are ready to meet the highest expectations of business partners and adapt to the specific requirements of these services.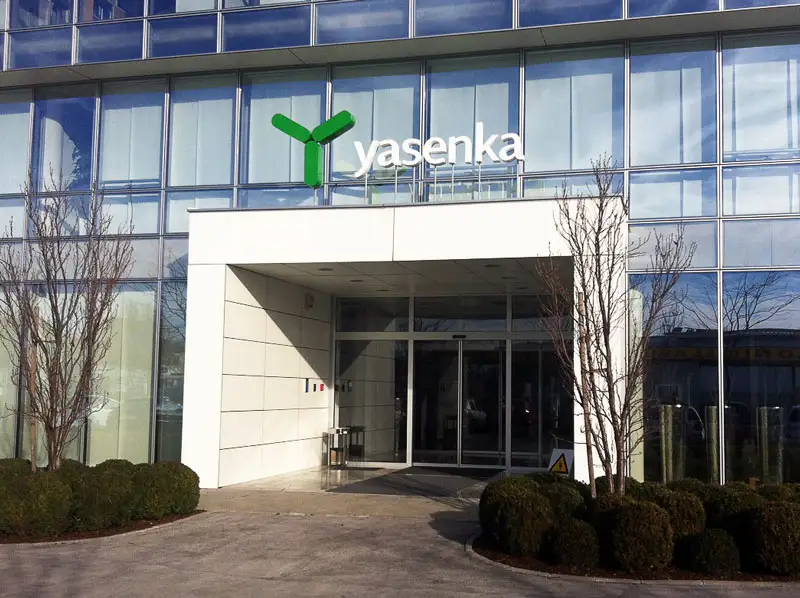 We are looking for partners
We are looking for business partners to distribute our products worldwide. Our long-term vision is international, and our goal is to expand sales and distribution channels to as many locations as possible. That is why we are looking for you as partners who will recognize our quality and start conquering the market with us. On the other hand, as a family-based company, we know that our strength lies in our people – with this approach we want to differentiate ourselves in the market and thus provide you and your partner with security and trust. Our vision is simple: to offer a quality product at an affordable price and to take care of the health of our patients.
Many years of experience and cooperation with many domestic and foreign partners have further motivated us to create even stronger partnerships and raise our business to an even higher level. If your company has greater needs than the distribution itself, we will provide you with a complete service of production of your product from the initial idea to the final realization. With your vision and our technology and high standards, we will create new values ​​that will enrich your brand and better position it in the market.
If you want to thrive in an environment that rewards responsibility, encourages collaboration, and values ​​your ideas and initiative, Yasenka's team can become your team as well.
We are a young and ambitious company in the development phase and we are constantly updating our team. We are always open to professional, proactive, diligent professionals with a positive view of life and the world around them, who with their knowledge and human qualities will contribute to the growth and development of the company.
If you want to thrive in an environment that rewards responsibility, encourages collaboration, and values ​​your ideas and initiative, Yasenka's team can become your team as well.
Send us your CV and motivation letter for open competitions or other questions about employment and careers in Yasenka to e-mail info@yasenka.hr.
We look forward to meeting you!